Chocolate and orange are a match made in heaven, and name me a tastier way to enjoy chocolate and orange than chocolate orange desserts?
Here's a round up of the best chocolate orange desserts from some of the best bakers on the internet. Whether you are looking for a recipe for chocolate orange cookies, chocolate orange cupcakes, chocolate orange cheesecake or something else chocolate orange, you're bound to find inspiration for your next dessert here.

Slice and Bake Chocolate Orange Cranberry Cookies – Cooking LSL
These delicious cookies combine chocolate, orange and cranberry with classic shortbread to make perfect winter cookies.
Chocolate Orange Hot Cocoa Bombs – Wondermom Wannabe
These genius little hot chocolate bombs combine the flavours of chocolate and orange in a cosy, warming drink. They're so simple to make as well!
Chocolate Orange Cheesecake – Greedy Gourmet
Cheesecake is one of my favourite make ahead desserts, and this one from Greedy Gourmet looks delicious!
Chocolate Orange Fondue – Meg's Everyday Indulgence
I'd never think of adding orange to a chocolate fondue, but this is genius! Make it healthy(ier) by having fruit, or make it indulgent with marshmallow or cookies.
Chocolate Orange Almond Bark – Flavour and Savour
Perfect for Valentine's Day, this delicious chocolate orange almond bark is really easy to make, needing only 4 ingredients!
Chocolate Orange Loaf Cake – Donna and Dundas
Made with real orange juice, this delicious chocolate orange loaf cake is a perfect tea time treat!
Chocolate Orange Cantucci – Inside the Rustic Kitchen
Delicious Italian biscuits, ready in just 10 minutes, these chocolate orange cantucci (we know them in the UK as biscotti) originate from Tuscany.
Chocolate Orange Mousse – The Missing Lokness
Perfect for a winter dessert, this classic chocolate mousse has been given a modern twist! Chocolate and orange work so well together in a dessert and this is a great make ahead dessert.
Chocolate Orange Hot Cross Buns – Something Sweet Something Savoury
Another twist on a classic, these soft fluffy hot cross buns are made from scratch and have a delicious orange flavour and dark chocolate taste.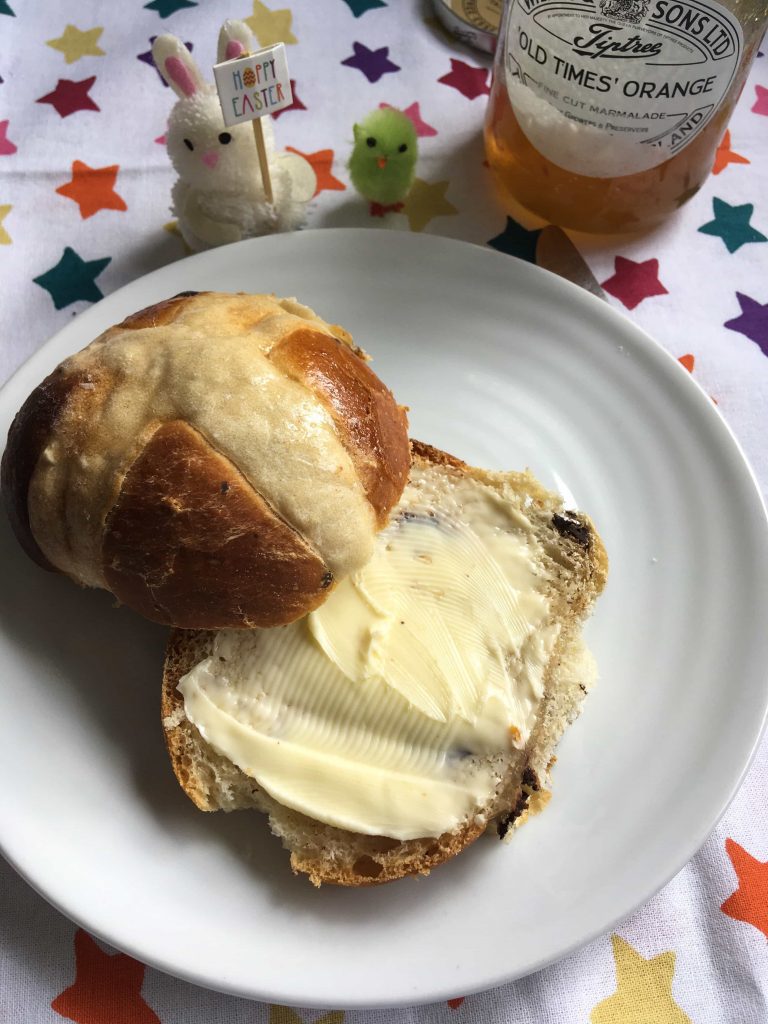 Chocolate Orange Energy Balls – Meg's Everyday Indulgence
if you want a healthier chocolate orange treat, why not try these chocolate orange energy balls which are made with clean, healthy ingredients giving you a delicious high energy treat.
Chocolate Orange Thumbprint Cookies – Bubba, Blue, and Me
So quick and easy to make, these luxurious chocolate orange thumbprint cookies are packed full of chocolate ganache and make an ideal gift for a neighbour or friend.
Chocolate Orange Energy Balls – Healthy Little Foodies
Looking for healthy snacks for kids? Why not make these chocolate orange energy balls, which are packed with nutritious ingredients but are super tasty!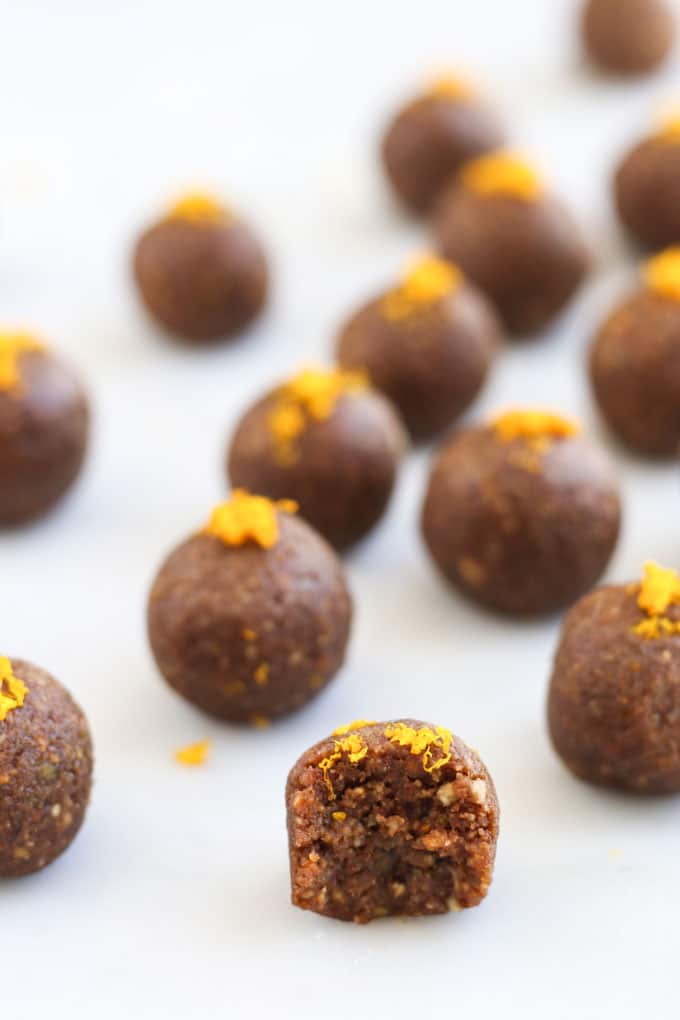 Chocolate Orange Pull Apart Bread – Powered by Mom
If you want the perfect festive snack, why not try this easy chocolate orange pull apart bread?
Easy Chocolate Orange Fudge – Cooking with Carlee
If this easy chocolate orange fudge doesn't make you think instantly of edible gifts to give then I don't know what will! With just a few ingredients, you'll have a tasty treat in no time.
Chocolate Orange Bread – Good Life Eats
This easy chocolate orange bread would make a delicious tea time treat. Why not try it toasted with some marmalade for an extra orange hit?
Chocolate Orange Tart – The Missing Lokness
This chocolate orange tart is an elegant, indulgent dessert that would be at home in any high end restaurant (so perfect for after a special dinner).
Chocolate Orange Brazilian Brigadeiro – Cooking With Carlee
These smooth, creamy chocolate orange brigadeiros originate in Brazil. Made using a few pantry staple ingredients, these brigadeiros have a hint of orange to make them an extra special treat!
Chocolate Orange Cake – Meg's Everyday Indulgence
Can you beat a chocolate orange cake? This one features delicious chocolate orange ganache to up the flavour intensity.
Chocolate Orange Brioche Rolls – Cookie Named Desire
These chocolate orange brioche rolls would make a perfect breakfast for a winters day, or an afternoon snack.
And of course you might like to try these easy chocolate orange brownies made by yours truly 🙂
I hope you've found chocolate orange dessert inspiration! This collection of chocolate orange desserts has made me hungry…!





---
---
---
---