Cookies on cupcakes? Is there anything better? This is a collection of some of the best cookie cupcakes for you to make. If you love cookies and cupcakes, you're bound to love them when combined! All the flavours of your favourite cookie recipes, but in a delicious cupcake. Let's dive in!
Girl Scout Thin Mint Cupcakes – Eating on a Dime
Those Girl Scouts definitely know how to make cookies, so this recipe for Girl Scout Thin Mint Cupcakes is bound to taste delicious! Take decadent chocolate cupcakes, add your favourite frosting and top with a classic thin mint cookie.
Circus Animal Cookie Cupcakes – Taste and Tell Blog
Elevate a classic vanilla cupcake with these amazing Circus Animal cookies and sprinkles!
Gluten Free Oatmeal Cookie Cupcakes – Good Life Eats
Gluten free doesn't have to be boring – these oatmeal cookie cupcakes are so tasty! Tasting just like a freshly baked oatmeal cookie, these cupcakes are light and moist.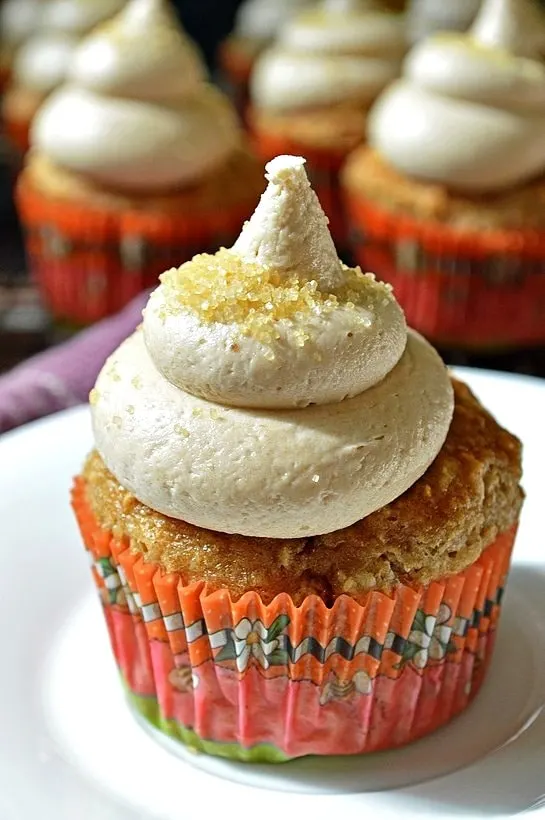 Oreo Cupcakes – Mess For Less
These loaded Oreo cupcakes are packed full of Oreo flavour, from the frosting to the mini Oreos topping each cupcake!
Simple Milk and Cookies Cupcakes – Our Wabisabi Life
These cupcakes are the best of both worlds! Delicious chocolate chip cupcakes, frosting, cookie dough frosting AND chocolate chip cookies as a topper?! Yes please!
Samoa Cupcakes – Mess For Less
Don't these Samoa cupcakes look amazing?! The cupcake uses a time-saving box mix but elevates it with the addition of some extra ingredients, and the Samoa cookies are the perfect topping!
Peanut Butter Cookie Cupcakes – Recipe Girl
You know how easy peanut butter cookies are to make? These peanut butter cookie cupcakes are just as easy, and deliver all the flavours of peanut butter in a soft, fluffy cupcake.
Snickerdoodle Cookie Cupcakes – Love From the Oven
Everyone loves a Snickerdoodle, and these delicious cupcakes are topped with a brown sugar buttercream frosting which works perfectly with the cinnamony taste of snickerdoodles.
Chocolate Chip Cookie Cupcakes – Beyond Frosting
A nod to everyone's favourite combination, these homemade vanilla cupcakes have crushed chocolate cookies in the batter and are topped with a chocolate chip cookies frosting made with crushed cookies, brown sugar and vanilla extract AND a mini chocolate chip cookie. Pure deliciousness!
Tagalong Cookie Cupcakes – Inside Bru Crew Life
These Tagalong Cookie Cupcakes have cookies baked into each one and they're topped with a creamy peanut butter frosting.
If you've been inspired by any of these recipes, why not whip up a batch of cupcakes (this easy vanilla cupcakes recipe is a great starting point) and top with your favourite cookies! You could try Easy Oreo Cookies Recipe, Cranberry White Chocolate Shortbread or Easy Lotus Biscoff Cookies.
---
---
---
---