When it comes to Valentine's Day treats, you can never go wrong with some cute and flavourful Valentine's Day cupcakes.
They make the perfect single serving treat that can be enjoyed at parties and celebrations. They are loved by both kids and adults, and you can get pretty creative with the design, toppings, and cupcake flavours.
If you need a delicious and easy to make treat for Valentine's Day, these Valentine's Day cupcakes will be a hit for any kind of celebration you will be enjoying. They'll be great for school parties, to enjoy at home, or other upcoming Valentine's Day celebrations. Here are some of the best cupcakes for Valentine's Day from amazing bakers to give you some inspiration!
Chocolate Covered Cherry Cupcakes
Chocolate covered cherries are a favourite treat for Valentine's Day, which is why these cherry cupcakes will be a hit. These chocolate cherry flavoured cupcakes are topped with cherry buttercream icing and chocolate ganache for a delicious treat to share with a loved one!
Perfect for Valentine's Day, these chocolate red rose cupcakes have red roses on top which are created from the icing. Who wouldn't want a bouquet of these?!
What a cute idea for Valentine's Day! These chocolate teddy bear cupcakes will be a hit with both kids and adults. Chocolate cupcakes are topped with icing and candy to create the teddy bear look.
Sprinkle Filled Valentine's Day Cupcakes
These cupcakes may look like just a plain cupcake, but they're not. When you bite into these cupcakes, you'll get a sprinkle of surprise just in time for Valentine's Day!
Heart Valentine's Day Cut Out Heart Cupcakes
Adorable and fun for Valentine's Day, these chocolate cupcakes have a heart that's cut out of the top to make a special treat. These are great to make with kids!
A fun Valentine's Day cupcake idea, these treats have hidden hearts inside. Topped with a flavourful icing and a candy heart, these cupcakes are perfect for Valentine's Day.
Super easy to make, these cupcakes are iced and topped with candy pieces to create hearts, X's, and O's. If you want to get the kids involved with making the treats, these cupcakes are perfect.
A simple but delicious Valentine's Day cupcake that is sure to delight, these cupcakes are filled with a strawberry mixture and topped with flavoured icing and a fresh strawberry slice.
A conversation heart cupcake treat, these cupcakes use mini Reese's cups to show friends and family just how much you love them.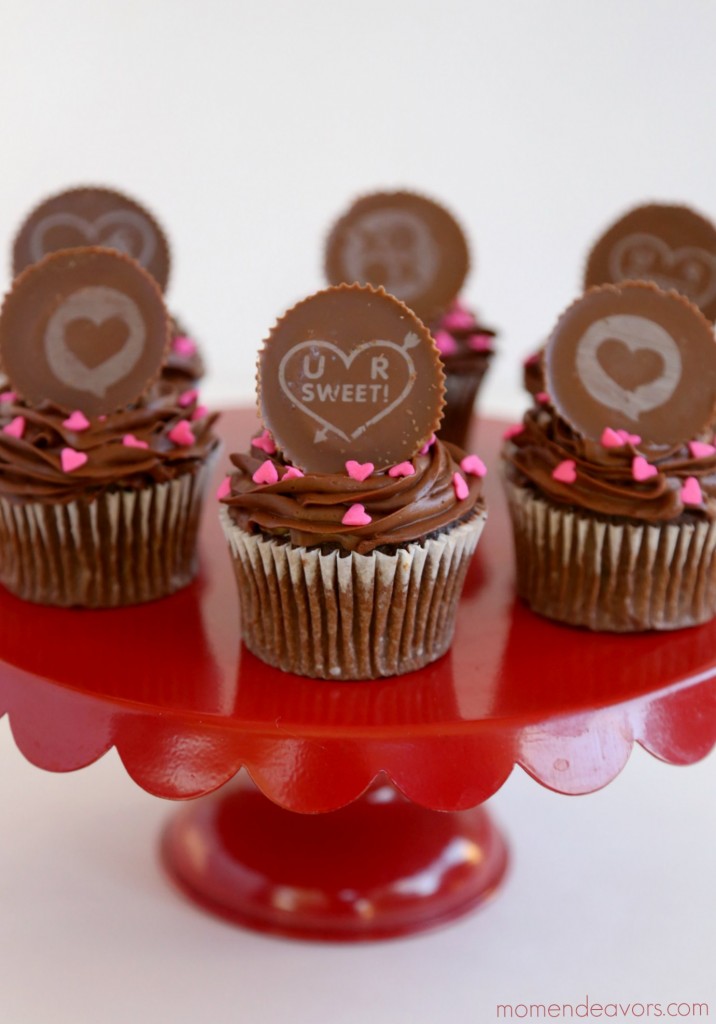 Using your favorite cupcake recipe, you can easily make these chocolate heart designs to place on top creating a delicious and special Valentine's Day treat.
Topped with the infamous XOXO letters, these fun and colourful cupcakes will make the perfect treat for the holiday of love.
No list of Valentine's Day cupcake ideas would be complete without a delicious red velvet cupcake recipe. These cupcakes are easy to make and look divine.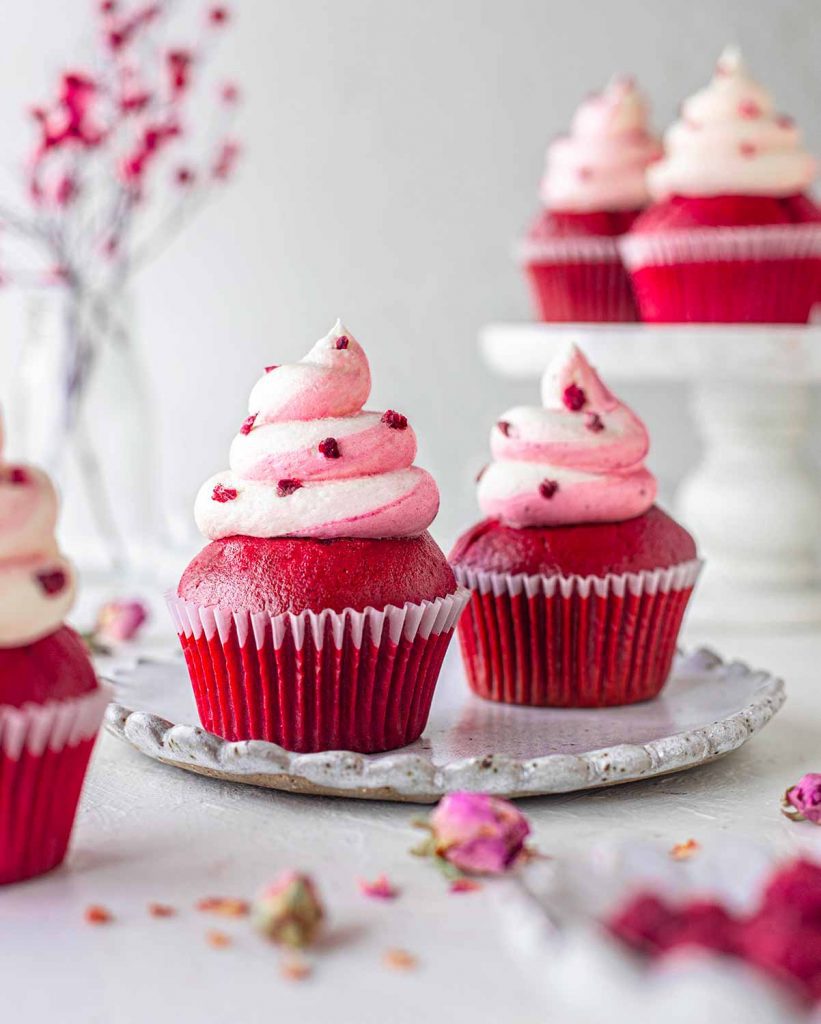 Chocolate Lover's Cookie Dough Cupcakes
Valentine's Day is the holiday of chocolate and if you love a good dessert with lots of sweet chocolate, these cupcakes are for you. They'll make the perfect Valentine's Day treat when you want to impress.
For a fresh, zingy treat for Valentine's Day that isn't strawberries, why not give these raspberry cupcakes a try?
However you spend the holiday, baking a sweet treat for a loved one is a great way to show you care. I hope these ideas help!
---
---
---
---